PuChu!
[The 4th floor will open in May 2019]
The KID'S PARK is an indoor play space designed for children with a motif of seven stars with different themes where each child can be an adventurer of the universe and can play freely following their sheer curiosity.
As kids and parents play together, it heightens children's natural curiosity and nurtures their creativity.
FLOOR MAP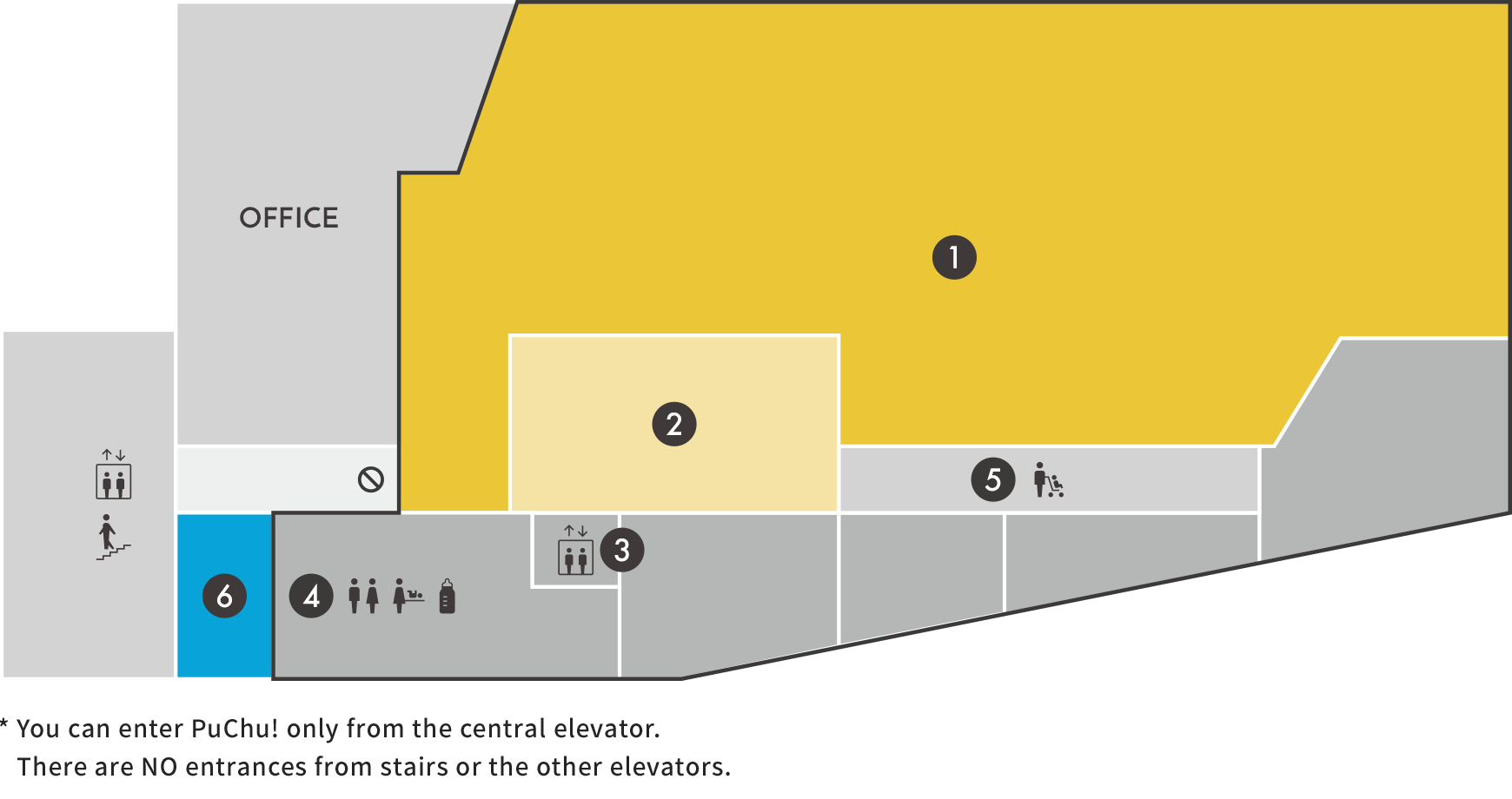 06
Sports Court Reception / Changing Room